Thanks to
BzzAgent.com
, I've got a new toy to play with. Woohoo! I love gadgets and this is definitely one that I have a need for.
The BzzCampaign that I'm a part of now is for the
Logitech Harmony One Universal Remote Control
. Looks pretty sweet, doesn't it? Well, it's great for me since I've got a whole bunch of remote controlled electronics around the house.
Anyway, UPS finally delivered my BzzKit today and I'm so excited to give it a try! Here are a couple of pics.
Here's the box: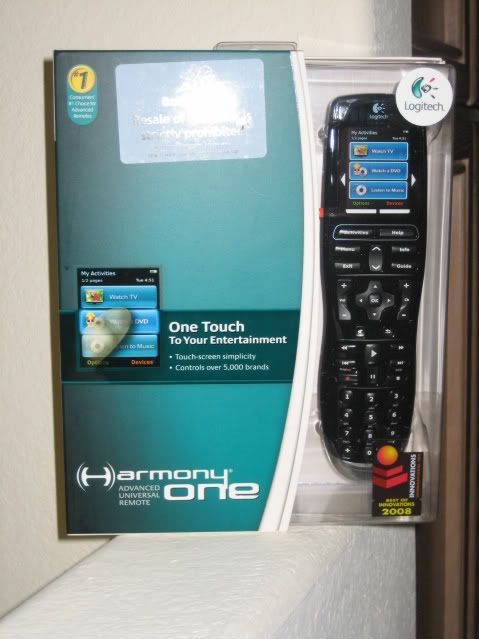 And here's everything once you take it out of the box:
It includes the remote, charging cradle, AC adapter, USB cable, touch screen (YES, a touch screen!!) cleaning cloth, a bunch of documentation in clever packaging, and the installation CD-ROM compatible with PC and Mac.
I have it charging right now, so I haven't really used it yet, but I can't wait to get it all set up and working! Initial impressions without using it yet: it's the coolest looking remote control I've ever owned. Feels really great in your hand and seems to have really good ergonomics and button placement. It seems very well designed.
That's all for now. I'll post more once I have a little more experience with it.